Swap mis-selling compensation too slow, says FCA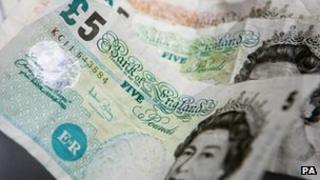 The process of compensating businesses that were mis-sold complicated insurance products has been "slower than expected", the regulator has said.
The Financial Conduct Authority (FCA) said the current pace of redress meant a target of completing compensation within a year was likely to be missed.
Up to 25,000 businesses could be in line for compensation after being mis-sold the interest rate swaps.
The FCA has written to banks to agree ways to speed up the process.
Rate impact
Many thousands of small businesses were sold the products in the years between 2001 and 2008.
Those affected include vets, care home operators, hauliers and pub owners.
Many who had taken out a loan with their bank were advised to "hedge" against the possibility of interest rates going up.
In return for higher fees, they were told they would not have to pay extra if the Bank of England raised base rates.
In fact, the Bank reduced rates, from 2008 onwards.
As a result, many small firms were faced with paying much more for their loans, or having to find tens of thousands of pounds in exit fees.
The four banks concerned, HSBC, Lloyds, Barclays and Royal Bank of Scotland, made large profits from the products, known as interest rate hedging products (IRHPs). They have agreed to pay 8% interest on top of basic compensation, to cover the businesses' cost of being deprived of the money.
'Customer frustration'
The compensation process started in May, but the FCA has now said that "progress to this point has been slower than expected".
Progress has improved in recent weeks, the FCA said. However, the most recent figures from October still show that the banks were missing their targets.
They expected to resolve 1,000 cases during the month, but only completed 800 - partly owing to operational problems, but also partly owing to delays following independent reviews of the system.
This has caused some "customer frustration", the FCA said.
It has told the banks to speed up the process, and has also agreed to change the system to help them do that.
This meant that the FCA has agreed with HSBC, RBS and Lloyds Banking Group to split compensation payments. Initial compensation for the swap mis-selling will be paid first, with redress for more complicated consequential losses paid later.