Hovis owner seeks investment for bread business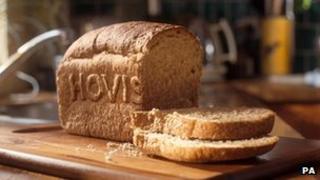 The owner of Hovis, Premier Foods, has said it is looking for a partner to help with its struggling bread business.
Shares in Premier Foods, the UK's largest food company, were up by 2.7% as markets opened on Wednesday.
The company has spent £28m on restructuring its bread business this year after closing two mills and three bakeries, and losing several contracts.
Premier Foods has recruited advisers Ondra Partners to find investors.
But in a note to the London Stock Exchange, the company, which also owns the Mr Kipling, Bisto and Sharwoods brands, said it was not certain that an investor would be found.