G4S unveils plans to restructure as sales rise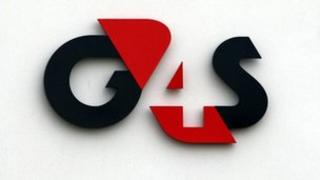 Security firm G4S plans to invest up to £20m next year and deal with 35 underperforming businesses in a bid to improve its fortunes after a series of high-profile problems.
"G4S has strong fundamentals and these will be improved by changes to the way we manage the business," said Ashley Almanza, who took the helm in July.
On Monday, the Serious Fraud Office said it had opened an investigation into a G4S government contract.
G4S also said recent sales had risen.
It said that for the nine months to 30 September, sales grew 4.8% compared with the same period last year.
It said that business in emerging markets, which accounts for 40% of the group's total profits, was "good". However, it said it expected trading conditions to remain "challenging" in Europe and the US during the fourth quarter.
G4S has been hit by a number of incidents since the summer of 2012, when it was criticised over its failure to provide the promised number of security personnel to the London Olympics.
The Serious Fraud Office investigation comes after an audit suggested the firms had been charging for tagging criminals who were either dead, in jail or never tagged in the first place.
This summer the UK government also expressed "serious concern" over prison HMP Oakwood, run by G4S, after it was given the lowest performance rating. The company said then it was working with the Ministry of Justice to address issues at the facility.