Boss of British Gas owner Centrica will not take bonus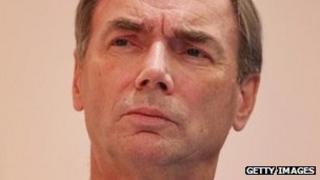 The boss of Centrica, which owns British Gas, has said he will not take his bonus this year amid anger over energy bills.
Sam Laidlaw, the chief executive of Centrica, said that trust in the industry was at an "all-time low".
British Gas is one of four big energy firms to raise prices for the winter, having announced a 9.2% increase from 23 November.
Mr Laidlaw said bills could be cut if green levies were switched to taxation.
'Under pressure'
Mr Laidlaw was speaking at the CBI annual conference in London, where he said the energy sector needed to urgently rebuild trust with consumers.
As a result, he said he was not going to take a bonus.
"Just to continue in this world where households are under pressure, and assume it is business as normal, is not the way thoughtful remuneration committees think about it," he said.
Mr Laidlaw, who joined Centrica as chief executive in July 2006, repeated the industry's pledge to cut bills if the government moved environmental and social costs to other forms of taxation.
"Those cost reductions would be immediately passed on to customers," he said.
Mr Laidlaw, said the energy industry was "in the eye of the storm", conceding that firms should be more transparent, explain how bills were made up and improve the process of switching suppliers.
The average dual-fuel annual British Gas bill will rise by £123 this winter. Other firms have also announced price rises.
SSE announced an 8.2% increase in domestic bills from 15 November. Npower announced the biggest rise, of 10.4%, which will take effect from 1 December. Scottish Power is raising prices by 8.6% from 6 December.