Twitter share sale trial 'a success', says exchange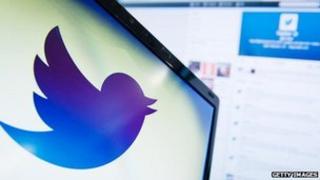 The New York Stock Exchange (NYSE) says a test run of Twitter's share sale was 'a success', as it tries to avoid the debacle surrounding Facebook's flotation on the Nasdaq.
Traders simulated buying and selling shares on the exchange on Saturday, to try to clear up any technical hitches that it may face when shares go public.
Twitter will be the biggest tech company to go public since Facebook.
It is thought that trading will begin in early November.
In May, Facebook's first day on a rival exchange, the Nasdaq, was fraught with problems. A glitch in the system meant that traders did not know for hours, and in some cases days, whether or not their trades had successfully gone through.
The Nasdaq was later fined $10m ( £6.18m) by the regulator, the Securities and Exchange Commission, for the problems.
The New York Stock Exchange is keen to avoid a similar fate.
In a statement, a spokeswoman for the exchange said: " This morning's systems test was successful, and we're grateful to all the firms that chose to participate.
"We're being very methodical in our planning for Twitter's IPO [initial public offering], and are working together with the industry to ensure a world-class experience for Twitter, retail investors and all market participants."
Last week Twitter said it planned to sell 70 million shares priced between $17 and $20 (£10 - £12) to raise up to $1.4bn (£865m).
According to its IPO documents, Twitter now has 218 million monthly users and 500 million tweets are sent a day.
However, all those users and tweets have not yet resulted in a profit.
Twitter made a loss of $69m in the first six months of 2013, on revenues of $254m.