Asos online fashion retailer reports jump in profits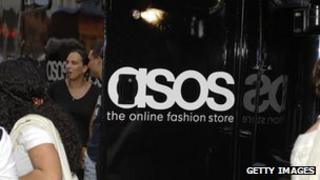 A rise in UK and overseas sales helped online fashion retailer Asos to reports 23% rise in full-year profits.
The company made a pre-tax profit of £54.7m ($88.8m) in the year to 31 August, up from £44.5m last year and slightly ahead of forecasts of £54m.
Asos also said it would step up investment in the company, spending £55m in each of the next two years.
The group, which focuses on fashion for men and women in their 20s, reported a 39% rise in revenue to £769.4m.