Nobel Prize-winning economist Lawrence Klein dies at 93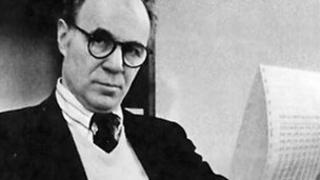 Nobel Prize-winning economist Lawrence Klein, whose statistical models have been used to analyse and predict global economic trends, has died aged 93.
Mr Klein, who died at his home near Philadelphia on Sunday, was widely regarded as the founder of modern economic forecasting.
He famously predicted America's post World War II boom, which at the time, countered theories of a new recession.
This was achieved through computer-based models known as 'econometrics'.
Much of his career was spent teaching at the University of Pennsylvania, which he first joined in 1958. He retired from full-time teaching in 1991 to become a professor emeritus.
It was there that his famous 'Wharton Models' of econometrics were developed, eventually leading to his Nobel Prize in 1980.
'Profound impact'
Lawrence Robert Klein was born in Omaha on September 14, 1920, and grew up in the midst of the Great Depression.
The second of three children, Mr Klein said growing up during that period played a large part in his personal development and career.
"Although I was not aware of it at the time, growing up during the Great Depression was to have a profound impact on my intellectual and professional career," he wrote in autobiographical note.
He studied at the University of California, Berkeley before going on to get his doctoral degree at the Massachusetts Institute of Technology.
Mr Klein also spent four years at Oxford University's Institute of Statistics, where he built an economic model for the UK.
He served as as an economic advisor to Jimmy Carter's successful presidential campaign in 1976 and advised numerous governments later in his career.
He is survived by his wife Sonia, three daughters and a son.