EE reports a 4G rise but fall in income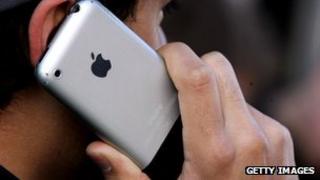 EE, the UK's largest mobile phone operator, added nearly half-a-million people to its fourth generation (4G) mobile service between June and September this year.
But its revenues fell by 3.3% from the same period in 2012, partly due to losing 345,000 of its pay-as-you-go clients.
The phone company launched its high-speed service in October last year, amid criticisms it had almost a year's head start over competitors 02 and Vodafone.
EE added 493,000 customers to its 4G base in the third quarter, bringing the total to 1.2m subscribers, who tend to be more lucrative and long-term.
It has been reported that the company is preparing to either float on the stock exchange or be sold next year.
The fall in its pay-as-you-go client base was characteristic of a wider trend in the industry, said EE.