Bank switching project sees muted start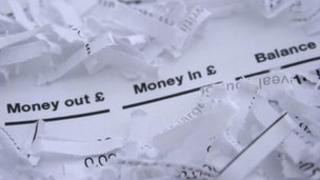 The number of consumers changing current account provider has hardly changed pace during the first weeks of a new bank switching service.
Some 89,000 people switched in the first four weeks of operation of the multi-million pound service.
Although this was up 11% on the same period last year, the figure is little different from the four-week average seen over the previous 12 months.
It is argued that banks have done more to try to keep current customers.
Redirection
Under the new Switch Guarantee, Britain's 46 million current account holders should be able to move their bank account to another provider within seven days.
After a customer has switched their account, a new redirection service automatically transfers any payments accidentally made to a customer's old account to their new account for 13 months.
"We never expected that every customer who is tempted to switch would rush out to do so at launch, but this is an encouraging start," said Adrian Kamellard, chief executive of the Payments Council, which is overseeing the new service.
"This service is all about customers and the focus continues to be on them. Across the entire industry huge amounts of work continues to be put in to ensure that customers get the commitments made in the guarantee.
"It is by getting this right that we can deliver on the objectives of increasing competition and providing greater choice for customers."
Richard Lloyd, executive director of consumer group Which?, said: "These early figures are a positive sign that more consumers might be voting with their feet when they are dissatisfied with their bank, but suggest that the new process alone will fail to transform switching rates and significantly increase competition in banking.
"Banks must make it simple for people to compare the cost of running a current account so they can be confident in their choices and give customers a reason to switch by offering better products and customer service."