Robert Peston to become BBC economics editor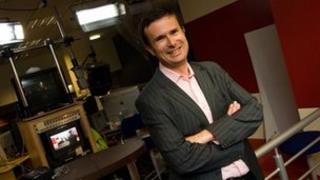 Robert Peston, who has been the BBC's business editor for almost eight years, is to become its economics editor.
He replaces Stephanie Flanders, who recently announced her departure from the role to join the bank JP Morgan.
Robert Peston said that he was "excited by the prospect of trying to get underneath what's going on in the British economy...especially in the run-up to the 2015 general election".
The BBC is starting the process of recruiting a new business editor.
Head of the BBC's business and economics unit, Jon Zilkha, said that Robert Peston had the "ideal combination of economic and financial expertise, political insight and broadcasting flair to give our audiences and programmes the best service in the years ahead."