British Gas Twitter move draws ire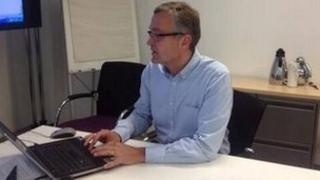 It surely seemed like a good way to present a human face to customers.
On the day it announced prices would rise by 9.2%, British Gas decided to take to the micro-blogging site Twitter to conduct a Q&A with its public.
But the hashtag #AskBG instead ended up crowd-sourcing a riot of opinion that included black humour and rage.
This one was straight to the point: "Social media car crash: British Gas hike energy bills by £123 and then ask Twitter what it thinks."
Others were even more blunt: "I've been a loyal customer for a few years. How will you feel when pensioners die from choosing to eat instead of heat???"
The session started civilly enough with a simple announcement that British Gas's customer services director would be available for questions.
Among the few conventional questions was this:
Claire asked: "@BritishGas I can barely make current payments to you. My income is v.low. Can you assist me, or shld I switch?"
This was one of the minority of posts British Gas could give a simple answer to: "Hi Claire, if you are worried about rising energy costs please call us 0800 980 1917 or visit http://britishgas.co.uk/warmhomes."
Such questions though were swamped by those expressing worry about their bills, or venting their anger at the cost of energy, with typical comments on the plight of pensioners and alternative fuels, such as £10 notes.
British Gas sent out a statement after the session had closed: "Our announcement today is difficult news for customers. We didn't make this decision lightly. We know people are worried about rising energy prices and they want to talk about this - including on Twitter - and it's important we're there for them to talk to"
It said the Q&A was the "right thing to do".