eBay's profit forecast falls short of estimates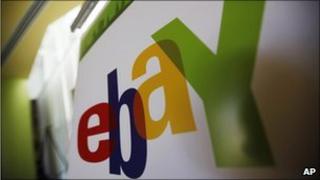 The online auction and retail giant, eBay, has delivered a lower-than-expected sales and profit forecast for its fourth quarter.
Blaming slowing growth in online shopping rates in the US, the firm said it expected sales of between $4.5bn (£2.8bn) and $4.6bn for the holiday period.
Shares in the company fell as much as 5% on the news in extended US trading.
The quarter is a key shopping period for the firm.
Weak conditions
Ebay says it has seen weaker economic conditions in the United States.
"US e-commerce softened considerably and we have a cautious outlook for the holiday season," Chief Financial Officer Bob Swan told investors on a conference call.
Ebay reported net income for the third quarter of $689m, up 15% on the same period last year.
Sales rose 14% to $3.89bn, helped by growth in mobile trading on the eBay auction site.