Audit market reforms unveiled by Competition Commission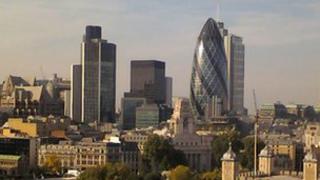 Major UK-listed companies must allow accountancy firms to bid for their audit work every 10 years, the Competition Commission has ruled.
This is double the five-year limit proposed by the Commission in July.
It said that putting the work out to tender regularly would help to break up the dominance of the big four accountancy firms.
KPMG, Deloitte, PwC and Ernst & Young audit 90% of the UK's largest stock market-listed companies.
Firms will also no longer be permitted to limit those who bid for its audit work to just the big four accountancy firms.
The watchdog has also boosted the powers of the Financial Reporting Committee, the industry regulator, by requiring it to review every audit engagement at FTSE 350 companies on average every five years.
The new rulings are expected to come into force in the final quarter of next year.
"Our measures will deliver lasting change in a market where currently a major company putting its audit out to tender remains unusual enough to be a news story," said Laura Carstensen, chairman of the Audit Mark Investigation Group.
The industry was heavily criticised during the financial crisis for not doing enough to warn about company balance sheets and not scrutinising banks' books in enough detail.
The European Union is also investigating the industry, and is proposing mandatory switching of auditors or more curbs on their advisory work.