Treasury could make millions from Help to Buy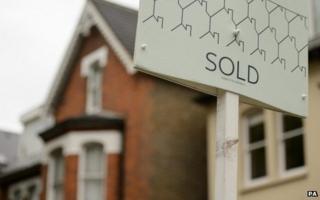 Here is a bit more detail about how Help to Buy ll will work after it is launched by the Treasury on Tuesday.
I am told that the Treasury has told the banks it will charge them a supposedly "commercial" rate of about 0.9% for insuring up to three-quarters of the first 20% of losses on mortgages for homebuyers who cannot afford to provide a big deposit.
And apparently that 0.9% applies to the whole loan, not just the insured proportion.
The charge is necessary to prevent Brussels ruling the scheme as illegal state aid.
But it implies that Help to Buy ll could be quite a money-spinner for the Treasury. The government could receive annual revenues of just under £12bn a year (see update below please), if it were to provide guarantees on the maximum £130bn of mortgages it estimates that it could insure.
As one banker said to me: "Unless the mortgages go sour, the Treasury will clean up."
What does this imply for the cost of this new generation of mortgages for first-time buyers and those who don't have money for a big deposit?
Well, if banks are currently charging 3.5% interest on a tracker loan, where the buyer has borrowed 75% of the value of the property (a 75% LTV), the minimum the banks would feel they could charge for the equivalent new taxpayer-insured mortgage would be 4.4%.
But, in practice, the banks will feel they need to charge a bit more even than that, because they are not transferring 100% of the top risk to taxpayers.
The reasons are these: the guarantee is in place for only seven years, whereas mortgage loans are typically for 20 years or more, which means that the insured portion of the loan will in time become uninsured; and all that is being insured is three-quarters of the first 20% of losses.
Since our regulators seem to be awake these days, they have spotted that the banks bear some residual risk on the insured portion of the loan.
The Prudential Regulation Authority has therefore made it clear that banks have to set aside a modest amount of capital to cover the retained risk on the insured portion of the loan. And allocating capital in that way costs money.
Which means that the interest cost on one of these Help to Buy mortgages will be in the range of 4.75% to 5.25%.
All of which is a roundabout way of saying that Help to Buy ll is not about providing cheap mortgages.
The point of it is to fill a gap in the market. Right now, it is almost impossible to get a mortgage from a bank if you don't have a deposit equivalent to about 25% or 30% of the value of a house.
Help to Buy ll will encourage the banks to provide mortgages worth up to 95% of the value of a property.
But those taking advantage of these 95% mortgages will have to pay an interest rate perhaps 50% higher than those borrowing 70% (5.25% v 3.5%).
It will be fascinating to see what kind of demand for these mortgages there will be.
Bankers tell me they think the take-up will be huge, that there is massive pent-up demand from those without sufficient accumulated savings to enter the housing market.
If they are right, Help to Buy ll could turn out to be a nice little earner for George Osborne and the Treasury (unless and until the bottom falls out of the housing market, and the insurance cover he's providing is called).
UPDATE 1045
OK. First of all I made a fat finger mistake: 0.9% of £130bn is just under £1.2bn NOT just under £12bn.
Why I didn't spot my howling error before my blog went live is utterly beyond me. But I didn't, so v sorry.
Second, I am told that the 0.9% on a 95% mortgage is a one-off up front fee, not a recurring annual fee.
And on a 90% mortgage the fee will be around half that.
So actually the recurring revenues to be earned by the Treasury may be hundreds of millions of pounds, not billions.
More importantly, perhaps, the recurring cost to the banks of the insurance will be rather less than I thought.
Which means that if, as they say, they are going to charge circa 5% interest for the help-to-buy mortgages they may be vulnerable to the allegation that they charging more than is necessary or fair.