New executive pay rules give shareholders binding vote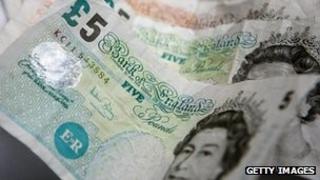 New rules have come into effect forcing listed firms to give shareholders a binding vote on directors' pay.
A firm's remuneration policy will now require the approval of more than 50% of shareholders for a policy to pass.
Business Secretary Vince Cable introduced the shift to make a "clearer link between pay and performance".
The move came after investor anger over rising boardroom salaries at a time of falling share prices.
Firms will also need to publish a simple figure every year showing how much executives have been paid.
They must also publish exit payments - saying how much directors will be paid if they are sacked or resign.
Companies must then stick to their pay plans for the next three years or have another shareholder vote.
Previously, while shareholders were able to vote on executive pay packages every year, their votes were not binding, so in theory the board could ignore the vote.
'Good thing'
"Our reforms mean shareholders will now no longer be kept in the dark. They now have powerful tools for every shareholder - big or small - to speak up and challenge companies over excessive pay," said Mr Cable.
Jane Sydenham, an investment director at Rathbones Investment Management said she welcomed the new rules.
"Anything that makes the whole process more transparent must be a good thing. Very often when things go wrong shareholders are thinking 'how on earth did we get to where we are today with a huge reward for failure?'" she told the BBC's Today programme.
Sarah Wilson, chief executive of corporate governance consultancy Manifest, agreed the new rules were positive.
"This means hopefully in future no more surprises for shareholders because everything particularly in terms of pay-offs for non performance will be much more clear," she told the BBC.
The rules on executive pay come into force at the same time as a host of other changes for listed firms' non-financial reports, which are aimed at strengthening the ability of shareholders to hold quoted companies to account. These include:
The introduction of a "strategic report" where companies explain their strategy and business model, and the main risks, challenges and opportunities facing the business in the coming year
A statement on the gender balance at board level, in senior management and in the company as a whole, aimed at focusing attention on boardroom diversity
New disclosures on a company's greenhouse gas emissions, aimed at encouraging firms to think about ways in which these can be reduced
Information on human rights issues that could affect the business.
The Department for Business and Skills said the changes would not increase firms' reporting requirements overall as some historical requirements had been removed.