RBS sells 314 bank branches to Corsair consortium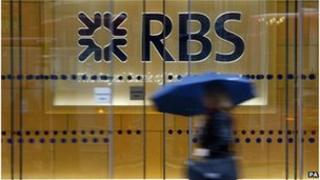 The Royal Bank of Scotland has agreed to sell 314 bank branches for £600m to the Corsair consortium, which includes Church of England investment.
They serve some 250,000 small business customers, 1200 medium-size businesses and 1.8 million retail customers.
The deal was forced on RBS by the European Commission as a condition of its 2008 state bailout, which left RBS 81%-owned by the taxpayer.
It will see the Williams and Glyn's name back on the High Street.
Ethics
The business will eventually be sold as a stand-alone public company in 2015 at the earliest.
Its partly state-owned rival, Lloyds, was also forced recently to divest itself of a large number of branches, which have been rebranded as TSB, another revived banking name.
It will also be sold as a separate business in around a year's time.
The consortium buying Williams & Glynn is made up of the financial firms Corsair Capital, Centerbridge Capital, RIT Capital Partners and the Church Commissioners, who are responsible for managing a £5.5bn investment portfolio that supports the Church of England's work across the country.
It supports poorer dioceses, bishops and missionary work as well as some clerical pensions.
Church commissioner, Andreas Whittam Smith, said the bank would be run along strong moral principles: "The Church Commissioners are excited to have the opportunity to be involved in creating a UK challenger bank operating to the highest ethical standards and giving consumers more choice."
New banks
BBC business editor, Robert Peston, says the formal separation of Williams & Glyn's by RBS is at least a year behind the separation of TSB by Lloyds.
He says RBS will not rebrand the 300 plus branches till 2015, which implies the stock market listing can't be till late 2015 or even 2016.
RBS had originally agreed to sell the branches to Santander for about £1.65bn, but the deal collapsed last year.
Last week, RBS sold its Direct Line insurance business for a similar sum, in another move ordered by the Commission as a condition of its receiving state aid.