Nationwide online accounts hit by glitch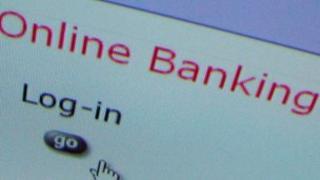 Online service problems at Nationwide led to some customers' accounts incorrectly being shown as empty.
The building society said that the issue was now resolved and apologised to customers for the inconvenience.
Customers reported problems on Thursday morning after checking savings and current accounts. In some cases the account appeared not to exist or was displayed as empty.
Nationwide is the biggest building society in the UK.
It is not alone in reporting problems with online services. Numerous banks and building societies have suffered problems with online services in recent years, many of which are based on old technology.
Social media was awash with Nationwide customers saying they were unable to access accounts online or on the mobile banking app.
A Nationwide spokesman said services in branches and cash machines were unaffected throughout.
"Some of our customers were unable to access their accounts this morning due to a technical issue. This has now been fixed and we apologise for any inconvenience this has caused," he said.