H&M profits rise on growth in Asia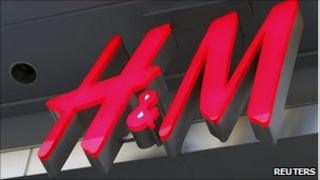 Fashion retailer Hennes & Mauritz (H&M) has reported rising profits thanks to continued strong growth in Asia.
H&M reported a third quarter net profit of 4.4bn Swedish kronor ($690m; £430m) up 22% on the same quarter in 2012.
Sales were particularly strong in Japan and China, but European markets also saw growth.
H&M opened its online store in the US at the beginning of August and said it had "got off to a very good start".
In China, where H&M opened 22 stores during the quarter, sales jumped 37% compared with the previous year.
In Japan, a small but fast-growing market, sales jumped 46% compared with the previous year.
In its biggest market, Germany, sales rose 8%, and in France, its third biggest, sales were up 13%.
"Our well received summer collections have resulted in strong sales development in the quarter, particularly in Asia but also in a number of European markets," said chief executive Karl-Johan Persson.
H&M plans to open 350 new stores in 2013, with most of the new outlets in the US and China.