FTSE 100 bosses 'see pay reined in as bonuses fall'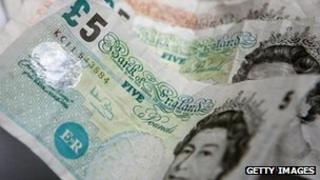 Bosses at the UK's biggest firms are seeing bonuses reined in ahead of new rules that require shareholder approval for pay policies, research suggests.
The median bonus payout for FTSE 100 executives was 67% of the maximum possible compared with 75% in 2011 and 87% in 2010, according to Deloitte.
Typically the maximum bonus on offer is 150% of salary.
From October, firms must change their executive pay policy if over half of investors reject it.
Deloitte's study also found that the mid-range salary increase was 2.5%, with one third of companies not increasing salaries at all.
Long-term incentive plans also increased with 62% of FTSE 100 firms now requiring executives to hold shares worth more than their annual salary, compared to 48% last year.
Stephen Cahill, partner in the remuneration team at accountants Deloitte which compiled the report, said: "It is clear that companies now understand there is no rationale in normal circumstances for giving salary increases to executives that are higher than those given to other employees."
Long-term incentives
On Monday, Fidelity Worldwide Investment said that it would start voting against boardroom pay plans next year unless firms forced executives to hold shares more than three years before cashing them in.
Fidelity, one of the biggest investors in European companies, said it had conducted a review of more than 300 of Britain's largest listed companies and found 238 had either no long-term, share-based pay plans in place or ran schemes that had too short a time frame.
"We believe that lengthening incentive schemes will change corporate behaviour for the better, reducing the temptation to maximise short-term financial performance and instead promote investment and growth," said Dominic Rossi, Fidelity's chief investment officer.
Investors' furore over rising boardroom salaries at a time of declining share prices last year was dubbed the "shareholder spring". It contributed to the shift in policy that has forced listed firms to give shareholders the power to fix boardroom rewards.