How the Bank of England inadvertently stymied savers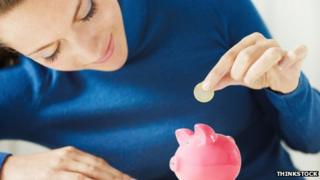 For the fifth year running, it is British Savings Week.
It is a hard sell for the industry.
Yet once again banks and building societies are trying to encourage their 49 million customers to put aside more spare cash for a time when they might need it.
But with your average easy-access savings account paying little more than 1 per cent a year in interest, it is no wonder many have lost the savings habit.
Ironically, the advent of the savings week five years ago coincided with the start of an unprecedented period of rock-bottom interest rates in the UK.
And it is arguable that when it comes to making sure you are getting the best available rate, the banks do not make it easy for customers, even though they are obliged to provide updates on rate changes.
In their efforts to attract customers, some current accounts now pay you far more than "savings" products, where your cash can be tied up for years, with heavy penalties for early withdrawals.
With Consumer Prices Index (CPI) inflation currently running at 2.7%, savers are struggling, and failing, to protect the value of their money.
To match inflation, a basic rate taxpayer needs to find an account paying 3.38%, while those on a higher rate need a rate of at least 4.5%.
This cannot be done without moving your money into accounts or investments bearing some risk.
You might think that poor returns for savers are entirely a consequence of the Bank of England Monetary Policy Committee's decision in March 2009 to set interest rates at 0.5%, and keep them there since.
But there is another reason why banks and other lenders are seemingly doing little to attract funds from customers on the street.
'Rates just dropped overnight'
It is all because of another decision taken by the Bank of England to try to help the UK economy out of the financial mire.
It is an unhelpful side-effect of the Bank of England's Funding for Lending Scheme (FLS).
Anna Bowes, founder of the Savings Champion website, says that in August last year the Bank effectively gave British banks and building societies £80bn to lend out at cheap rates.
"What this meant was that banks and building societies no longer had any need to get money in from you and me in our savings accounts. Competition dried up and rates just dropped overnight."
Britain's seeming disregard for the plight of savers and those relying on income from High Street savings also disappoints many seasoned advisers in the financial industry.
Necessary sacrifices
Christine Ross, head of wealth planning at SG Hambros Bank, says a nest egg built up carefully over the years gives you choices.
But she also warns that if you only put a little money aside, you may be no better off in old age.
"Somebody who hasn't saved, and therefore qualifies for means-tested benefits, might get a reduction in their council tax, for example," she says.
"But a neighbour who had only modest savings might have to pay the full tax, so they would actually be no better off than the neighbour in receipt of benefits. So the conclusion is you really need to have more behind you, to get over that benefit hurdle."
Under its new governor, Mark Carney, the Bank of England has linked the future trajectory of interest rates to progress in tackling unemployment. In practice, this is seen as the clearest signal yet that interest rates will remain low for at least another three years.
And what if rates stayed low still longer? One scary calculation is that CPI inflation at 2.7% would halve the real value of your savings in 26 years.
Most people have some idea about how they expect to enjoy their lives, when they buy a home, bring up children, spend time with grandchildren or move, perhaps to take up a new pastime or hobby.
But the evidence is that savers are not making the necessary sacrifices now to help meet their expectations for the future.