Corsair in lead to buy business bank from RBS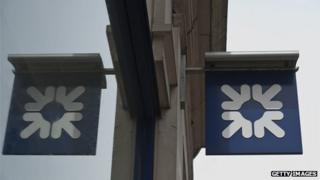 The Royal Bank of Scotland is very close to deciding to sell to Corsair the small business bank it has been forced by the European Commission to create and hive off.
The bank's board is expected to decide today to give Corsair the exclusive right to negotiate on finalising the deal - although an announcement may not be made till early next week.
It would be a fairly significant milestone in the process, initiated by the European Commission after RBS and Lloyds were rescued by taxpayers in 2008, of increasing competition in the UK banking market.
RBS is being forced to sell 315 branches, serving around 250,000 small business customers, 1200 medium size businesses and 1.8 million retail customers.
What RBS is selling is a smaller business in the round than what Lloyds has been forced to de-merge (631 branches recently renamed as TSB, to be floated on the stock market next year) but it is bigger in the economically important small-business market.
In the bidding process, the main rival to Corsair - whose vice chairman is Lord Davies, a trade minister in the last Labour government and ex-chief executive of Standard Chartered - was another private-equity group, led by Blackstone of the US.
RBS's directors take the view that both private equity bids offer better value to RBS's owners - notably taxpayers with an 81% stake in the bank - than the bid from a large consortium of City investment institutions, chaired by the former Tesco finance director, Andy Higginson.
"The Higginson offer was way below Corsair and Blackstone on value" says a source.
I reported earlier this week that RBS had rejected the Higginson offer.
Apparently in price terms, there is not a great deal to separate Corsair and Blackstone - which is not a great surprise, given that they have similar business models and are working with the same data.
However Corsair is preferred because of its "vision" for the bank, said a source, and its "controls".
RBS will retain a stake in the hived-off bank, as and when it is sold to Corsair, so that it will benefit from any increase in its value, as and when it is floated on the London Stock Exchange.
It had planned to sell the whole thing to Santander, but that deal fell through a year ago.
RBS will need to get an extension from the European Commission of the deadline to sell the whole of this small-business bank by the end of the year (or rather, the Treasury will have to negotiate this extension on behalf of RBS).