RBS makes £630m from sale of 20% of Direct Line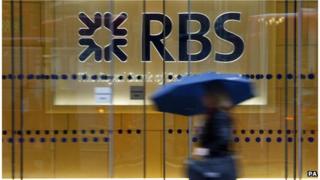 RBS has raised £630m from selling 20% of the insurance firm Direct Line.
The deal cuts the bank's holding of Direct Line, which specialises in home and motor insurance, from 48.5% to 28.5%.
European Union competition officials ordered RBS to sell Direct Line after its £45bn bailout in 2008.
RBS first sold shares in Direct Line last October and under the EU ruling must sell its entire holding by the end of next year.
"This successful sale keeps RBS fully on track to meet its obligation to divest its stake in DLG by end 2014," said RBS finance director Bruce Van Saun.
In a statement RBS said it had sold 300 million Direct Line shares at a price of £2.10 per share.
British taxpayers still own 81% of RBS.