Doctor Who and other BBC shows to appear on Hulu service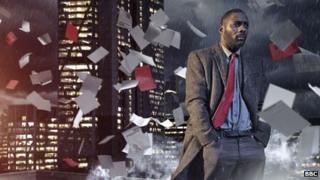 BBC Worldwide, the commercial arm of the BBC, has signed a deal that will see 144 BBC shows, including Doctor Who, appear on US online TV network Hulu.
In total the BBC is providing 2,000 programmes. Most will be available through Hulu's subscription service, called Hulu plus.
Shows on Hulu at the moment include The Simpsons, Modern Family and Glee.
BBC Worldwide did not say how much Hulu was paying for the shows, which also include Torchwood, Luther and Sherlock.
"With this exciting deal we hope the Hulu audience will continue to enjoy the shows they already love while discovering new gems to experience," said Matt Forde from BBC Worldwide.
Hulu is owned by Walt Disney, 21st Century Fox and NBC Universal.
It has more than 30 million monthly visitors and generates sales of more than $700m (£440m) through subscriptions and a free, advert-supported service.
The owners were looking to sell Hulu, but in July dropped the plan and instead invested $750m to spend on content, technology and staff.
BBC Worldwide first signed content deals with Hulu in 2010 and the website has specialised in British comedy, with shows such as Misfits, Rev, Moone Boy and Pramface.
Andy Forssell from Hulu said: "By adding this expansive collection of premium BBC Worldwide programming, Hulu plus solidifies its role as a top streaming platform for the best British programming available in the US."