Insurers 'offering inducements' to advisers, says FCA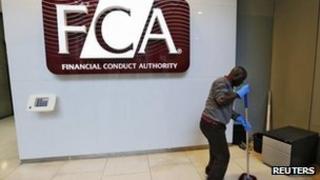 Some life insurance firms are breaking the rules by offering "inducements" to independent financial advisers, the Financial Conduct Authority (FCA) said.
The FCA said some firms had been making payments to "secure sales of their products", such as life policies or retirement annuities.
As a result some customers may have been given advice that was not in their best interests.
Two firms are now being investigated, for possibly breaching the rules.
Most commission payments between advisers and financial providers have been banned since January, but inducements were outlawed even before that.
Such payments include money spent on hospitality, conferences, seminars, and training.
The FCA said it was worried that such payments could amount to "commission by the back door".
The regulator is also publishing draft guidance on how firms should behave.
"We will revisit this area in future to check that necessary improvements have been made," warned Clive Adamson, the FCA's director of supervision.