Portugal's economic progress under review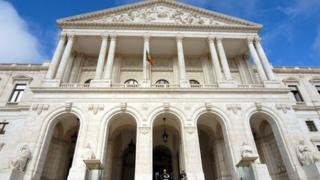 Representatives from the International Monetary Fund, the European Commission and the European Central Bank have begun their latest audit of Portugal's economic health.
A raft of reforms was promised by Portugal's leaders in return for its May 2011 bailout.
The visit from the so-called troika will determine whether the country receives its next instalment of bailout funds.
It is expected to meet the criteria.
The visit was originally expected to take place in July of this year, but was postponed following a political crisis.
Fears as costs soar
There are fears that Portugal's economy remains volatile, and borrowing costs have climbed again in recent months.
The yield on a benchmark 10-year Portuguese government bond soared above the 7% barrier earlier this summer. That is the level at which other European countries have sought a bailout.
However, while unemployment in Portugal is amongst the highest in the eurozone, especially amongst the young, the country reported growth of 1.1% for the second quarter of 2013, after a boost to its export market.
Portugal received 78bn euros ($102bn; £67bn) in May 2011, in return it began a tough austerity programme.
The Portuguese government says it is on track to emerge from the bailout programme in June 2014.