Rics reports summer rise in homes for sale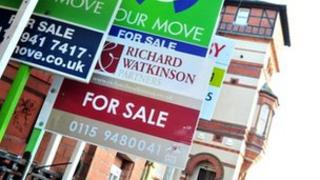 The number of homes for sale across the UK picked up in August, surveyors have said, but still did not match demand.
Increased activity in the housing market has generally been driven by the return of potential purchasers, primarily first-time buyers.
Relatively few new properties have come onto the market over recent months.
But the Royal Institution of Chartered Surveyors (Rics) said that, in August, its members reported a shift in sales patterns.
It also said that the number of potential buyers grew again, with greater access to mortgages.
Prices had also increased across the country, although the balance between supply and demand was key to the continued health of the market, it said.
"What we don't wish to see is prices rising to such an extent that they become unaffordable," said Peter Bolton King, global residential director at Rics.
"For the market to work properly, it is vital that property is both accessible and affordable, and we'll be monitoring the situation very carefully as the housing sector continues to recover."