Lessons from football for business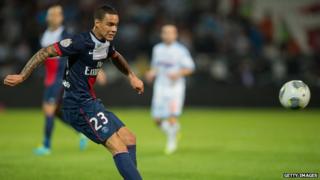 The US has approved the largest ever takeover of a US company by a Chinese firm.
The world's biggest pork producer, Smithfield Foods, is being acquired by Chinese food company Shuanghui for $4.7bn (£3bn).
It is still subject to shareholder approval but the offer placed a significant premium on Smithfield's shares that I wrote about when the bid when the bid was first announced.
After several high profile rejections of Chinese bids by the Senate Committee on Foreign Investment in the past few years, including Chinese telecoms giant Huawei's attempt to buy 3Com and CNOOC's attempt to buy US energy firm UNOCAL, is this a significant change in the US attitude towards Chinese investment?
Strategic interests
Importantly, businesses will be looking to China to allow more investment into its market, a recurring source of complaint by foreign companies.
Both countries use slightly different approaches to stop acquisitions.
In the US, the Senate Committee on Foreign Investment assesses proposed deals based on if they affects the US strategic interests. For instance, China's Wanda has bought the US AMC cinema chain, which wasn't viewed as impinging on strategic interests.
For China, the regulators tend to rely on their rather new Anti-Monopoly Law to block investments.
In 2009, Coca-Cola's bid for Chinese company Huiyuan was blocked on anti-competitive grounds. Two years later, Swiss company Nestle was allowed to buy Chinese drinks company Yinlu, and the Indonesian company Indofood bought China's Minzhong Food Corporation just this month.
They're not quite as sizeable as Coke of course.
Global field
These deals are likely to be viewed as positive steps by businesses who have sought to access the Chinese market, as well as for Chinese firms seeking to become multinational players.
The recurring issue for Chinese investment is whether there is a level playing field both in terms of Chinese companies investing overseas and foreign companies competing in China.
Some Chinese investments, particularly in energy and natural resources, have been funded by Chinese state-owned banks on favourable terms. Chinalco's problems in investing in Rio Tinto's operations in Australia is a case in point.
This is compounded by the fact that many of the largest Chinese firms are state-owned which warps the playing field as well.
The 10 largest Chinese firms are all state-owned. Of the 123 companies with revenues of more than 100bn yuan, just 16 are private. Thus, firms like the national oil company CNOOC struggle to buy UNOCAL in the US.
'Fair play'
Europe has been more receptive to Chinese investments than the US. China is one of the top three largest investors in Germany and has bought assets in rescued countries, such as a significant port in Greece.
A European policymaker explained their approach to me this way.
It comes down to something analogous to the "fair play" rule in football (or soccer to Americans).
Europeans are somewhat less concerned about the source of the money.
Many giant clubs are owned by wealthy non-nationals (Paris St Germain is owned by the Qatari sovereign wealth fund) and are more focused on whether there is an impact on the competitiveness on the playing field.
For the football fans out there, this probably opens up a can of worms. It's also a big issue for business to compete against or be acquired by a state-owned or state-financed entity.
Open play
So, it may be slightly easier in Europe, but greater transparency about the funding source and the ownership structure of Chinese firms will help with their overseas acquisitions, particularly in the US.
At their peaks, Britain and the US accounted for about half of the world's foreign investment. Including Hong Kong, China has about 10%. This is despite the fact the largest listed Chinese firms already form nearly half of the top ten largest companies in the world and account for about a tenth of global stock market values.
Greater openness will also help Western firms with market access and improve the playing field in China.
It would aid private Chinese firms as well. They often face unequal access to financing and similar obstacles as Western firms, due to the oligopolistic structure of key industries dominated by Chinese state-owned enterprises.
Witness the challenges faced by China's largest mobile phone maker ZTE. Despite being the world's fifth largest handset company rivalling Apple, it reportedly faces challenges on its home turf against well-connected state-owned firms.
Food and movies
Put into context, the Smithfield acquisition is dwarfed in size by the $5bn that China is ploughing into one Kazak oil field and the $30bn of investment that has just been announced in Kazakhstan.
In all of last year, China invested just $5.25bn into the US, which is pretty small - but a big jump from 2007 when it was less than $1bn.
US investment in China was $51.4bn, though mostly spent on setting up factories or opening stores and not on acquisitions of Chinese companies.
In terms of levelling the playing field for commercial deals, food and movies may be a good start.