UK 10-year borrowing costs rise above 3%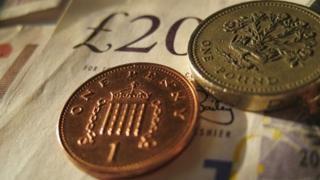 The cost of borrowing over 10 years for the British government has risen above 3% for the first time since July 2011.
It is a sign that the financial markets believe that efforts to boost the US and UK economies will be withdrawn sooner than thought.
On Thursday, a report showed that activity in the US service sector hit the highest level since December 2005.
That follows data on Wednesday showing UK service sector activity running at a six-year high.
Yields on 10-year UK bonds - known as gilts - touched 3.005%.
Last month, Bank of England governor Mark Carney said the central bank would not consider raising interest rates until the unemployment rate fell below 7%, which he said could take three years.
The BoE is injecting £375bn of monetary stimulus into the UK economy.
But many economists believe that recent data shows the economic recovery is accelerating, which may force Mr Carney to take action sooner.
'Damaged authority'
"The yield on the ten-year gilt or government bond is a very important interest rate," said the BBC's business editor Robert Peston.
"It tells you not only the interest rate which the government - with its huge debts - has to pay for new borrowing, but it is an important benchmark for the borrowing costs paid by businesses and consumers.
"So the big question is whether the momentum in Britain's economic recovery will be maintained with this rise in the cost of money."
He added: "What also matters is how the money markets are defying the Bank of England - which is desperately keen to keep interest rates low. The more that gilt yields rise, the more that the authority of the Bank of England is damaged."