Bank of England maintains interest rates at 0.5%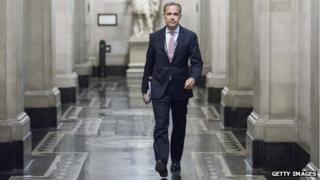 The Bank of England's Monetary Policy Committee (MPC) has voted to keep interest rates on hold at 0.5%.
It has kept the key borrowing rate at that level since March 2009.
The MPC also said it would make no change to the £375bn of monetary stimulus it is providing through its quantitative easing (QE) programme.
Last month, BoE governor Mark Carney said the central bank would not consider raising interest rates until the unemployment rate fell below 7%.
That announcement is part of Mr Carney's policy of giving forward guidance.
The idea is to create more certainty for businesses and individuals about the course of interest rates, which may encourage borrowing and investment.
He forecast that it would take about three years for unemployment to reach his target.
Future rates
But following recent, stronger data on the economy, some economists are now forecasting that Mr Carney might have to take action a little sooner.
On Wednesday, a report showed that activity in the UK service sector hit a six-year high.
Reacting to that data, James Knightley from ING said interest rates might well go up more quickly than the Bank of England was currently indicating.
"We expect the BoE to be forced into tightening monetary policy well before the third quarter of 2016 that they are currently suggesting is the earliest point policy tightening will start," he said.
The Bank's September policy meeting took place on Tuesday and Wednesday, in order to allow Mr Carney to attend the G20 summit in Russia.
There will be more details on this week's meeting when the minutes are published on 18 September.
The minutes will show how many of the nine-strong MPC voted in favour of maintaining the stimulus programme at its current level.
Two members have recently supported pumping more money into the economy.