China says Yunnan county 'faked' economic data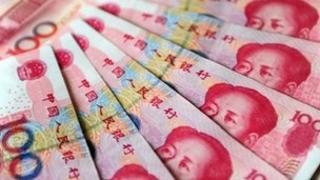 China's National Bureau of Statistics has said that a county government in Yunnan province "faked" economic data, state-owned Xinhua has reported.
Authorities "coerced local companies" to inflate the value of their output to boost economic figures, it said.
The county, Luliang, was also found to have faked investment numbers.
There have been concerns over the quality of Chinese data and analysts said the development showed that it was an issue policymakers needed to tackle.
"One has been hearing stories like this for some time now," said Patrick Chovanec, chief strategist at Silvercrest Asset Management.
"The fact that the government has now admitted that this happening confirms the doubts that people have had for a long time," he told the BBC.
'Enjoy favourable policies'
According to the Xinhua report, 28 companies in Luliang in south-west China reported a total of 6.34bn yuan ($1bn; £660m) in industrial output value in 2012.
However, initial calculations showed the actual value was less than half of that - 2.8bn yuan.
For their part, the companies alleged if they did not provide inflated data, then their reports were sent back by local government departments.
"They also said that fake reports would ensure they would enjoy favourable policies such as securing bank loans," the Xinhua report said.
The statistics bureau said that the issue had "seriously affected the authenticity and independence of company data".
The report also added that while it was not clear why the authorities had faked the data "it is a well-known fact that local government leaders are assessed for their performances based on economic data".
"Nice-looking data sheets mean promotion opportunities," it said.
Growth slowdown
China, the world's second-largest economy, has seen a slowdown in its growth rate in recent months.
Its economy expanded by 7.5% in the April to June quarter, from a year earlier, down from 7.7% in the previous three months.
Chinese policymakers have been taking steps to help sustain growth.
Analysts said that the issue of fake data posed a serious problem for policymakers as they tried to spur a fresh wave of economic expansion.
"They have been making economic policies based on supposition that the official numbers were roughly correct," said Mr Chovanec.
"But if this issue is widespread, and the numbers are inflated, then growth may not have been as strong as it seems and that means policymakers may have underestimated the seriousness of the problems that China is facing," he added.