Home Retail Group boss to step down next July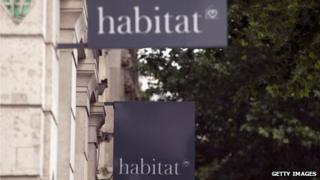 Home Retail Group, the owner of Argos, says that chief executive Terry Duddy will step down by July of next year.
He was first appointed chief executive of Argos Retail Group in 2000 and went on to lead the firm when it was renamed Home Retail Group in 2006.
Under his leadership the company has expanded, buying 27 stores from Focus DIY is 2007 and acquired the UK arm of the Habitat brand in 2011.
The company also owns the Homebase chain of home improvement stores.
"Terry is one of the longest serving chief executives in the industry and he has provided strong leadership during one of the toughest periods of economic uncertainty faced by the business," said John Coombe, Chairman of Home Retail Group.
Mr Coombe will lead the effort to find a replacement.
Back in May, Argos announced its first rise in annual sales in five years.
It has been helped by investment in its online service, with 50% of sales made online or through its check and reserve service.
But Homebase continued to struggle last year, which the company blames on the weak property market.
Shares in Home Retail Group were little changed by the news.