Wonga profits leap 35% as demand for loans increases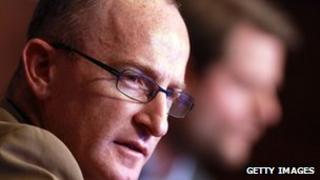 Wonga, the short-term loans provider, has reported pre-tax profits of £84.5m for 2012, an increase of 35% on the previous year.
The company, which has faced criticism from many, including the Church of England, over its interest charges, said demand for its loans had soared.
In its annual statement, Wonga reported £1.2bn in lending, an increase of 68%.
Wonga has also opened a business lending arm, and expanded abroad.
So called "payday loan" firms, which often lend to those who cannot get a loan from a High Street bank, are currently the subject of a Competition Commission review.
It is estimated the sector has two million customers with loans worth £2bn.
Wonga typically charges interest rates of 1% a day, with a £5.50 charge, for loans of up to £1,000.
In a statement, Errol Damelin, Wonga founder and chief executive, said that discussions over the company's practices were welcome, and that recent criticisms from the Archbishop of Canterbury earlier this year had, "encouraged a discussion around who our customers are and why they use us".
Mr Damelin added: "Access to practical and affordable sources of credit is a big issue for our society and Wonga is playing a part by lending responsibly, and at scale, to people who can generally afford to pay us back quickly".