Eurozone jobless rate 'steady' but still at record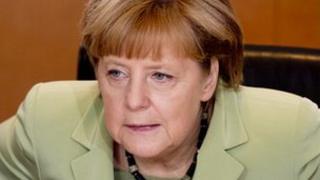 The eurozone's unemployment rate remained steady at its record 12.1% during July, official figures show.
However, the total number of people out of work in the 17-nation area fell slightly, by 15,000 to 19.23 million.
This was the second consecutive fall, after a drop of 35,000 in June, adding to hopes of overall economic improvement in the eurozone.
In the wider European Union, the unemployment rate also remained unchanged, at 11%.
The eurozone saw overall growth of 0.3% for the second quarter of the year, ending an 18-month recession.
Unemployment, and signs of wider economic recovery, are key political issues and provide the backdrop for next month's German election, in which Chancellor Angela Merkel is seeking a third term in office.
German unemployment stands at 5.3%, the second-lowest rate in the euro area, after its neighbour Austria, which has an unemployment rate of 4.5%.
Twice bailed-out Greece and troubled Spain have the highest figures, with 27.6% and 26.3% respectively.