Foxtons to float on London Stock Exchange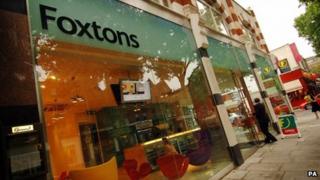 London estate agent Foxtons has announced plans to list itself on the London Stock Exchange.
The company plans to raise £55m though a share sale as it seeks to benefit from the housing market recovery.
Foxtons is majority-owned by private equity firm BC Partners, which bought it at the height of the property boom in 2007 for £360m.
The company suffered losses during the recession that followed, but has since returned to profitability.
In a filing with the stock exchange, Foxtons said the proceeds from the share sale would be used to pay off all of its outstanding debts.
Executive directors and employees will be able to sell proportions of their stakes in the business as part of the flotation.
Foxtons said it was well positioned to benefit from a recovery in property sales.
It has 40 branches in London, and a further two in Surrey.
The property market in the capital has recovered faster from the recession than other parts of the country.
Figures from the Land Registry released last month showed that London property prices by rose 6.9% in the 12 months to June, compared with an average of 0.8% for England and Wales.
But Foxtons said that transaction levels in London were still about 55% below the levels seen from 2000 to 2006.
Foxtons is well-known for its fleet of Minis, plush cafe-style offices and focus on well-heeled areas of London.