Merrill Lynch reviews office culture over intern's death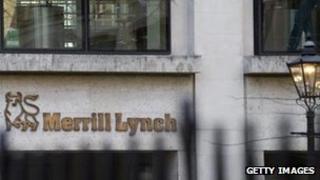 Bank of America Merrill Lynch has launched a review of working conditions for junior staff after the death of an intern employed at its London offices.
Moritz Erhardt, 21, was found dead at his home last week after allegedly working at the Merrill Lynch investment bank for 72 hours without sleep.
The death raised concerns about the long-hours culture at top banks.
A Merrill statement on Friday said a group of senior staff would review, listen and learn from the tragedy.
"We are deeply shocked and saddened by the news of Moritz Erhardt's death."
The bank described him as "popular amongst his peers" and "a highly diligent intern at our company with a bright future".
The investment bank said its priority was to support his family, its interns and employees grieving over his death "at this extremely difficult time".
Its statement added: "We have also convened a formal senior working group to consider the facts as they become known, to review all aspects of this tragedy, to listen to employees at all levels and to help us learn from them."
Mr Erhardt, a student from Germany, suffered from epilepsy, but the cause of death is currently not known.
Poplar Mortuary coroner's office in East London said information on the cause of death would be released in four to five weeks. The police have said the death is not suspicious.