CPP mis-selling: claiming your compensation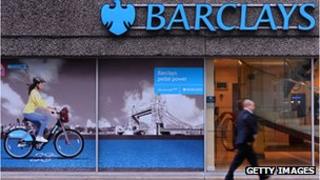 Seven million customers who were mis-sold card protection by their bank or Card Protection Plan Limited (CPP) have voted to approve a compensation package.
Subject to approval by the High Court in mid-January 2014, policy-holders will now be able to claim back some money.
Who is eligible?
All customers who, since 14 January 2005, either bought or renewed:
the card protection product, from CPP directly or via their bank or card issuer
identity protection cover from CPP over the phone
Which products are covered?
CPP's card protection product was also known as:
Card Guard (offered by HSBC)
Card Safe (offered by M&S Money)
Barclaycard Card Protection
Barclays Cardholder Protection
NatWest Card Protection
Egg Emergency Cover
Card Protection Plus
Commercial Card Protection.
How much compensation could I get?
The Financial Conduct Authority (FCA) says the total redress bill could be up to £1.3bn. It expects each customer to receive between £100 and £300, depending on individual circumstances.
Customers due compensation will receive the amount they paid for the policies, plus 8% interest. Card protection typically cost about £30 a year and identity protection about £80 a year.
Payments are expected to be made in the spring of 2014.
How were the products mis-sold?
The products were marketed as card or identity protection, and promised protection against lost credit cards or fraud. But in many cases the cover was already provided by the bank concerned, and the risks were greatly exaggerated.
In some cases customers found a sticker on a new credit card, which told them to call a number to activate the card. In fact that put them through to a sales office.
What happens next?
The High Court will be asked to approve the compensation scheme, as voted for by policy-holders, in mid January 2014.
Customers affected will then receive a form to fill in some time in February. It is expected that payments will be sent out later in the Spring.
Which banks and card providers will be paying out the compensation?
Bank of Scotland
Barclays
Canada Square Operations Limited (formerly Egg Banking)
Capital One (Europe)
Clydesdale
Home Retail Group Insurance Services
HSBC
MBNA
Morgan Stanley
Nationwide Building Society
Santander
Royal Bank of Scotland
Tesco Personal Finance
Where can I find further information?
The scheme has a helpline number. 0800 083 4393
There is also a website. www.cppredressscheme.co.uk