Bank of America intern death sparks debate over hours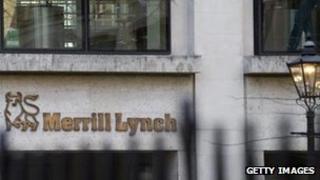 The death of an intern working for Bank of America Merrill Lynch in London has sparked a debate over working hours and conditions for young people.
Moritz Erhardt, a German student, was working at the bank as part of a summer internship programme.
He was found dead last week in his student residence. He suffered from epilepsy, but the cause of death is currently not known.
Bank of America Merrill Lynch said it was "deeply shocked and saddened".
"Our thoughts are with his family," a spokesperson for the bank said.
It is not clear whether the 21-year-old's death was related to reported long working hours at the bank.
Poplar Mortuary coroner's office in East London said information on the cause of Mr Erhardt's death would be released in four to five weeks, but the police said it is not being treated as suspicious.
Workers and interns in the banking sector tend to opt out of the European Working Time Directive, which limits employees to a maximum 48-hour week.
'Support needed'
The Chartered Institute of Personnel and Development (CIPD), which produces guidelines for HR professionals, said there was urgent need for a change of culture in the financial services industry regarding working hours and conditions.
Katerina Rudiger, head of skills and policy campaigns at the CIPD, said long working hours are an increasing issue for young people in the workplace.
"A lot of young people are fairly desperate to get work and will go the extra mile and beyond. They need support and pastoral care," she said.
A culture of long working hours, especially for interns and young people in the financial services industry has intensified since the global financial crisis, says Chris Roebuck, a visiting professor at Cass Business School in London, and a former senior personnel manager at UBS and HSBC banks.
"Post-financial crisis there are fewer jobs, and young people are pushing themselves beyond their limits," he told the BBC.
Mr Roebuck says that interns across all sectors need to be managed effectively, and not encouraged to over-work.
"The key problem we have now is that highly competitive interns want to be seen to be the most successful. We know that working anything more than 70 hours a week is counterproductive."