Blockbusters boost Cineworld takings and profits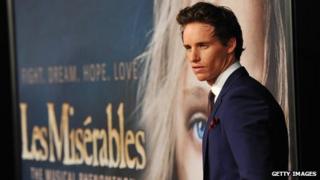 The UK's biggest cinema chain, Cineworld, said big blockbusters helped boost its box office receipts by 10.5% in the first half of the year.
Its cinemas took in £131m in the first six months of the year, thanks to high-earning films like Les Miserables, Iron Man 3 and The Croods.
The top ten grossing films of the period accounted for more than 40% of box office takings.
Pre-tax profits were up 33% compared with last year, to £17.9m.
The company also owns the Picturehouse chain of cinemas, where films including The Great Gatsby, Django Unchained and Argo also helped increase revenues by 9.1%.
Cineworld chief executive Stephen Wiener said the strong results showed the cinema remained popular and was a "resilient investment in challenging economic times". He said the line-up of films boded well for the second half of the year.
Upcoming films include The Wolverine and new instalments of the Hunger Games series and Hobbit series.
But he warned cinemas might struggle to match their performance of the fourth quarter of last year, when James Bond film Skyfall enjoyed "phenomenal success".