Investor Carl Icahn buys stake in 'undervalued' Apple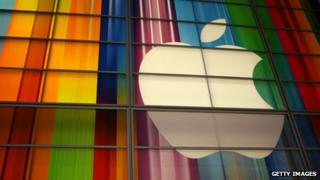 Billionaire investor Carl Icahn says he has built up a "large" stake in Apple.
Mr Icahn says Apple shares are "extremely undervalued" and wants Apple to carry out a bigger share buyback.
In April, Apple said it would return $100bn (£65bn) to shareholders by the end of 2015, by raising its dividend and buying back shares.
Mr Icahn said he had a "nice" conversation with Apple's chief executive Tim Cook and plans to speak to him again shortly.
In response Apple said in a statement: "We appreciate the interest and investment of all our shareholders.
"Tim had a very positive conversation with Mr Icahn today."
A US media report said that Mr Icahn's stake is worth well over $1bn, making it one of his biggest shareholdings.
Since hitting a record of $702 in September 2012, Apple shares have fallen 30%.
The announcement helped to boost those shares, and they closed up 4.75% at $489.57.
In an interview with Reuters Mr Icahn said the shares could reach $700 again, if Apple carries out a $150bn share buyback.
Activist investor
Mr Icahn is known for his aggressive investment style, which involves taking large stakes in firms and pushing managers to change direction.
He is currently involved in a high profile battle to prevent Michael Dell buying back the company he founded.
Mr Icahn claims his plan offers better value for Dell shareholders.
Not all of Mr Icahn's investments become confrontational.
He owns a 10% stake in the internet video service, Netflix and has been happy with the company's performance.