Prudential profits boosted by strong sales in Asia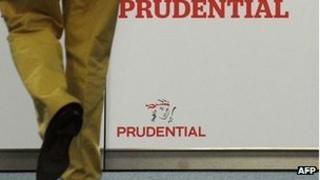 Prudential has seen profits rise in the past six months, driven by a strong performance in Asia.
The UK insurer reported a 22% rise in operating profit to £1.4bn for the six months to the end of June.
The company, which says that almost half its sales come from Asia, added that new business profit in the region had risen by 20%.
"The group's profitable growth has again been led by Asia," said chief executive Tidjane Thiam.
The firm also said it had now achieved four of the objectives it set for the business in late 2010.
It said its US business, Jackson, had generated £294m in cash, exceeding its £260m target for 2013.
And it said the group had also achieved its target for cash remittances.
In December, Prudential said it had already doubled Asia's operating profit and increased the amount of cash that its Asian business sent back to the group to its £300m target.
The six objectives were set in an attempt to reassure investors after its $35.5bn (£22.6bn) bid for Asian insurer AIA collapsed in 2010.
"These results provide further evidence of our ability to deliver both earnings growth and cash," added Mr Thiam.
Mr Thiam said he remained confident for the rest of the year, with Asia remaining a "significant opportunity" for the group.
The group said it would increase its interim dividend by 15.8% to 9.73p per share.