Broadband and landline switching 'to be easier'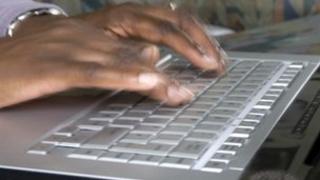 A new bank-style switching service that should make it easier for some people to change phone and broadband providers is to be introduced in the UK.
Regulator Ofcom wants a system where a customer only needs to contact the new provider in order to switch. That firm will then deal with the whole process.
This is a similar operation to the way the bank account switching process works.
The new service should be in place by early 2015.
'Clear and simple'
The current system requires a customer to contact their existing phone and broadband supplier to cancel their contract, as well as signing up to the new provider.
The regulator said that this gave too much control to the existing supplier.
"It has an incentive to delay or disrupt the transfer," an Ofcom spokesman said.
"This can also result in unwanted pressure on customers not to change provider."
A number of communication firms already run a system that ensures that they will do all the legwork for customers when they win their custom.
These Ofcom plans should make such a service consistent across the industry.
"The move towards one clear and simple system led by the gaining provider will result in a switching process that works in consumers' best interests. We will now be working on further measures to improve consumers' experience of switching ," said Claudio Pollack, Ofcom's consumer group director.
Price comparison websites could benefit from a simpler switching process, with one calling for the changes to be made more quickly.
"Our only concern is how long it may take for consumers to benefit from the proposals," said Marie-Louise Abretti, of Uswitch.com.
"Although this may mean consumers are stuck calling their old provider to switch until early 2015, we hope that Ofcom will iron out any industry concerns and focus on doing the best for consumers as quickly as possible."
Citizens Advice said it received 7,800 complaints about landlines each year, and welcomed the planned changes.