Time Warner and CBS row over service fees escalates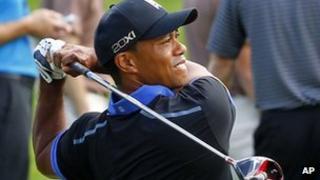 Time Warner Cable has offered to allow its customers to pay for CBS as a stand-alone channel in a bid to end a row over fees for the service.
Time Warner Cable chief executive Glenn Britt said that would "allow customers to decide for themselves how much value they ascribe to CBS programming".
CBS said the proposal was "a sham".
Time Warner Cable has blacked out CBS signals to subscribers in major US cities since Friday, saying the network had made "outrageous" fee demands.
Mr Britt sent Time Warner Cable's proposal in a letter to CBS chief executive Les Moonves which was made public.
CBS criticised Mr Britt's letter as a "public relations exercise designed to distract from the fact that Time Warner Cable is not negotiating in good faith".
However, Time Warner insisted its offer was sincere, saying it just wanted to get back CBS programmes for its customers.
"We have offered two proposals to accomplish that, while CBS has offered nothing in return," it said in a statement.
TV is typically sold in packages which bundle together as many as 100 channels, many of which consumers do not watch.
Moffett Research analyst Craig Moffett said he did not expect CBS to accept this latest proposal.
"CBS would never agree to a model where customers could opt to take it or leave it,'' he said. "The economics of that would never be as attractive as the current model, where everyone has to pay whether they want the service or not.'"
Time Warner's offer is the latest development in its row with CBS over the fees it charges for its cable TV services.
Since the 1992 Cable Act, content owners have been able to demand higher fees or cancel their signal. As a result, TV operators have usually been forced to pay higher rates or risk losing subscribers to satellite TV companies.
However, even satellite TV operator DirecTV, which stands to benefit if Time Warner loses cable customers because of the blackout, backed Ms Britt's call.
"All pay-TV customers are feeling trapped and helpless" by "ridiculous" rate increase demands, it said.