Royal Dutch Shell profits slip lower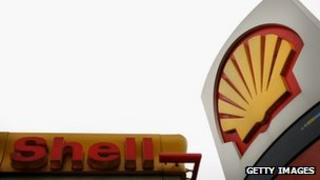 Royal Dutch Shell has seen its second quarter earnings fall to $4.6bn (£3bn) compared with $5.7bn in the same period a year ago.
It said it had been hit by oil theft and gas supply disruptions in Nigeria.
"Higher costs, exploration charges, adverse currency exchange rate effects and challenges in Nigeria have hit our bottom line," said boss Peter Voser.
"These results were undermined by a number of factors - but they were clearly disappointing for Shell."
The firm also said its earnings had been hit by higher operating expenses and depreciation, increased exploration well write-offs, and the tax impact of a weakening Australian dollar.
The firm also withdrew from future global productions targets made earlier in the year.
"We are not targeting oil and gas production volumes, rather we are focusing on financial performance," said Mr Voser, commenting on the quarterly results.
He added: "In the next 18 months we expect to see five major project start-ups, which should add over $4bn to our 2015 cash flow."
On Wednesday it was reported that Shell was planning to sell four more oil blocks that it owns in Nigeria.
In June Shell had said that it was considering further sale of assets in the eastern Niger Delta, where it has security problems. But it said then that it was still committed to Nigeria.
It has already sold eight Niger Delta licences for a total $1.8bn since 2010.
Mr Voser said that Shell could not solve its problems in the country by itself but needed the help of the Nigerian government, and other bodies such as environmental groups.