London house prices still surging, says Land Registry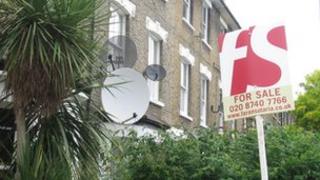 House prices in London are continuing to outstrip those in other parts of the country, according to the latest Land Registry figures.
The average price of a property in England and Wales rose by 0.8% in the 12 months to June, reaching £162,621.
But London prices went up 6.9% in the same period, bringing the average price in the capital to £383,930.
London also saw the biggest monthly price change, up 3.1%, while the average for England and Wales was 0.6%.
In many areas, prices are falling rather than rising. The biggest decline was in the North East, where prices fell 2.2% from May to June and 3.8% over the year to June.