RBS fined £5.6m for incorrectly reporting trades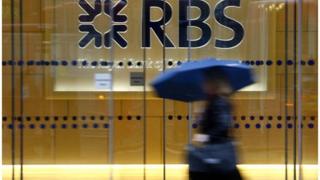 Royal Bank of Scotland has been fined £5.6m for failing to properly report almost 45 million trades.
The fine relates to the period between November 2007 and February 2013 when regulators found mistakes in more than a third of the bank's transactions.
The Financial Conduct Authority (FCA) said the problem was made even worse by the takeover of ABN Amro Bank in 2007.
Mistakes included failing to properly identify the parties in a trade and using the wrong date and prices.
Included in the 44.8 million misreported trades were 804,000 transactions that were not reported at all.
"These failures are particularly concerning because the FCA already provides extensive guidance to firms on how to submit and check these reports, and has taken action against seven firms, including Barclays and Credit Suisse, for similar reporting errors," said Tracey McDermott, the FCA's director of enforcement and financial crime.
The fine includes a 30% discount, which was given because RBS decided not to fight the results of the FCA investigation.
In a statement, the bank said: "RBS fully co-operated with the regulator throughout the investigation.
"We regret the failings that were uncovered and have subsequently made significant investments in our systems and controls in this area."
RBS and the FCA gave no further details of the types of trades that were affected.
RBS bought the Dutch bank ABN Amro in 2007, just before the financial crisis hit.
The cost and complexity of that deal was one of the reasons why RBS fell into financial trouble and needed a £45bn bailout from the taxpayer in 2008.
It left the bank with 38 systems that recorded transactions.
The Financial Services Authority later said that RBS had "underestimated the challenge of managing the risks arising from the acquisition".