Baidu buys China app store for $1.9bn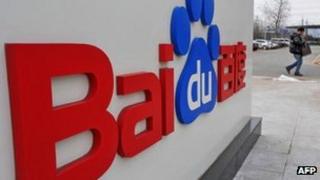 China's largest internet search engine company, Baidu, says it has agreed to pay $1.9bn (£1.25bn) to buy a major developer of app stores in China.
The proposed deal is to take over 91 Wireless owned by NetDragon Websoft, a Hong Kong-list company.
Baidu is looking to go beyond its search offering and compete against rivals Alibaba and Tencent.
China's mobile internet market is a huge opportunity with the number of active mobile users set to rise.
Baidu said it will pay $1.09bn for a 57.4% stake in 91 Wireless, which which was established in 2007. It operates two app stores in China, 91 Assistant and HiMarket, which run on Google's Android operating system. It also develops its own apps.
Baidu will offer $800m to the owners of the remaining 42.6% stake, who were not named.
Analysts said the move would help Baidu compete for the growing number of smart-phone users in China.
"It's good for Baidu because if you look at mobile, currently apps are more popular than mobile sites because Internet download speeds are slow. So with the acquisition of this appstore, Baidu can work more closely with the apps developer and be able to enhance further their search capabilities," said Elinor Leung, an analyst with CLSA in Hong Kong.