Streaming video site Hulu's owners call off sale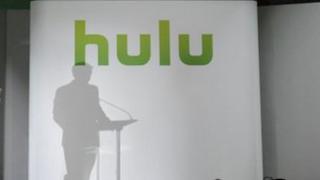 After searching fruitlessly for months, the owners of streaming video site Hulu have stopped looking for a buyer.
Walt Disney, 21st Century Fox and NBC Universal said they would keep their ownership stakes and invest $750m (£496m) to help the site grow.
"We believe the best path forward for Hulu is a meaningful recapitalisation," said Fox president Chase Carey.
Direct TV and AT&T were reported to have submitted bids of $1bn in recent months.
Hulu's owners "had meaningful conversations with a number of potential partners and buyers, each with impressive plans and offers to match," said Mr Carey. But in the end, the companies decided the best way forward was to continue to invest in the site and to use its technology to compete against rival Netflix.
Hulu has more than 30 million monthly visitors and generates revenue of more than $700m through subscriptions and a free ad-supported service.
"Hulu has emerged as one of the most consumer friendly, technologically innovative viewing platforms in the digital era," said Disney chief executive Bob Iger in a statement.
A buyer for Hulu property had previously been sought in 2011.