US budget surplus highest in five years in June.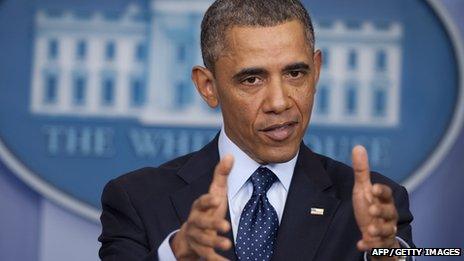 The US government reported a budget surplus of $116.5bn (£77.02bn) in June, the most in five years.
The improving US economy meant that tax receipts were higher than expected.
Also, government spending plunged by 47% due to package of spending cuts and tax increases passed in January, know as the sequester.
Government owned mortgage firms, Fannie Mae and Freddie Mac, added $66.3bn (£43.8bn) in payments. They have been in public ownership since 2008.
Despite that strong month, the Congressional Budget Office forecasts the annual deficit will be $670bn (£443bn) when the budget year ends on Sept. 30.
The US government is once again expected to hit its debt ceiling - the point at which it must borrow more money to pay for ongoing obligations - in the autumn.
The Obama administration must get Congressional approval to raise the limit, which has often proved to be a pivotal point for negotiating future spending deals.
In 2011, the federal government almost shut down as a result of the negotiations and rating agency Standard and Poor's downgraded the US's credit rating from AAA to AA+.
Related Internet Links
The BBC is not responsible for the content of external sites.