OFT lists concerns over workplace pensions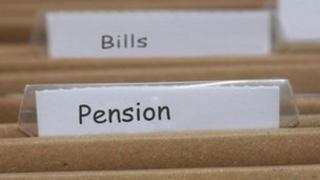 The Office of Fair Trading (OFT) has identified a number of concerns about the way the market for defined contribution workplace pension schemes is operating.
It highlights "two-tier charging structures" and insufficient levels of governance as two areas of concern.
In addition, built-in adviser commissions mean some schemes may not be "best value for money", it says.
It began its investigation in January after the launch of auto-enrolment.
The government-initiated programme of auto-enrolment started last autumn with the biggest employers, such as banks and supermarkets, becoming obliged to enrol all qualifying staff either into their existing pension schemes, or into ones which meet the minimum requirements, such as a new company defined contribution scheme, or multi-employer umbrella schemes such as the National Employment Savings Trust (Nest).
Under a defined contribution scheme, workers pay a set amount into their pension fund each month, which is sometimes added to by contributions from employers.
In contrast to final-salary schemes, there is no guarantee that the members will receive any particular level of pension when they retire.
The size of the final pension pot - and the amount of pension you can buy upon retirement - depends on how well the underlying investments have performed.
Poor value
The OFT wants to make sure that employers, and their staff, get a good deal and that charges are not too high as the market for this type of scheme expands.
In its progress update the OFT expressed concern about schemes that charge people a higher annual management charge if they have stopped making contributions into the scheme.
It also criticised the way some providers present their charges, making like-for-like comparisons difficult, while many schemes sold before 2001 have charges "that may not represent the best value for money", it said.
The OFT says it will be discussing its concerns with the industry, government and regulators "over the next month" to see what can and should be done about them.
Welcoming the OFT's interim findings, the Association of British Insurers, which represents many pension providers, said: "With auto-enrolment set to bring millions of workers into pension savings in the coming years, the OFT's market study into workplace pensions is timely.
"The ABI and its members continue to work closely with the OFT as this investigation continues."
Joanne Segars, chief executive of the National Association of Pension Funds, said: "The industry needs to be as transparent as possible, so that people understand what they are being charged and why.
"The situation has got better, but we could do a lot more to improve the way we communicate with savers."