Coal mines secure pension rescue deal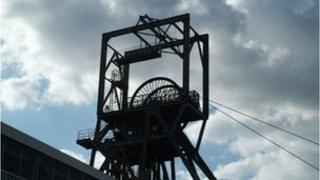 UK Coal has announced a restructuring of its mining operations, which it says will secure 2,000 jobs.
Under the reforms, the company's pension scheme will be taken over by the Pension Protection Fund (PPF), the safety net for troubled businesses.
It is set to be the biggest rescue so far by the PPF, and is an attempt to avoid major closures and pension cuts.
However, 350 jobs are being lost, and some staff will see a 10% reduction in their pensions.
UK Coal has been suffering significant financial difficulties, and underwent a restructuring last year. It suffered a costly fire at the Daw Mill pit in Warwickshire earlier this year.
It has operated two deep mines and six surface mines under UK Coal Operations, which is a subsidiary of UK Coal Mine Holdings.
Both of these businesses will now go into administration. However, the viable mining operations have been restructured and their assets will be owned by a new business which will operate as UK Coal Production Limited and operated as an employee trust.
The surface mines are near Morpeth and Ashington in Northumberland, Telford in Shropshire, Crook in County Durham, Ilkeston in Derbyshire, and Measham in Leicestershire.
The deep mines are near Wakefield in Yorkshire, and Thoresby in Nottinghamshire.
Pension details
The business represents a large part of the UK's remaining coal mining industry.
Under the pension deal:
The scheme, which has a deficit of at least £500m, will be taken over by the PPF
Regular payments will be made by the mining companies to the PPF
Some 3,756 existing pensioners will see no change in their pension entitlement
Another 2,077 deferred members - who have left but are not retired - and 971 active members will see a 10% reduction in their entitlement
Other entitlements may be restricted
Pensions accrued before privatisation in 1994 will be unaffected
Half of the current workforce are saving into a defined contribution scheme and will also be unaffected
"We are very pleased to have been able to work with the company to put together this innovative plan," said PPF executive director for financial risk, Martin Clarke.
"It means that pensions have been protected, the company can continue trading as a going concern and that 2,000 jobs have been saved from an uncertain future.
"It became clear to everyone involved very quickly that, whatever the future held for UK Coal, its pension scheme would come into the PPF because of the size of its deficit."
Kevin McCullough, chief executive of UK Coal, said: "Today is very much a day of mixed emotions, but this is the best outcome that it was possible to achieve.
"Entering administration and the subsequent restructuring was the only way we could preserve any of the business and while I am delighted we have saved 2,000 jobs, we have also had to make some very difficult decisions."